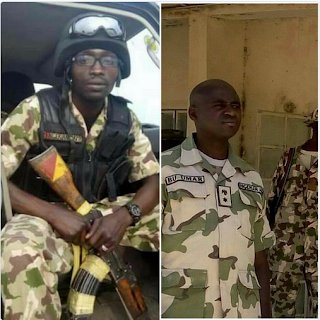 Nigerian troops suffered another setback on Tuesday in the quest to root out Boko Haram remnants from the North-eastern part of the country, with the reported death of the Commanding Officer of the 114 Task Force Battalion, Lt.-Col. B.U. Umar.
This Day was informed that the casualties of Nigerian troops in the latest Boko Haram ambush, which occurred between Pita and Piridang in Borno State, could be well over eight.
Military sources, who could not confirm whether others in the commanding officer's convoy were killed or survived the attack, said that the unfortunate incident occurred yesterday morning. May their soul rest in peace.